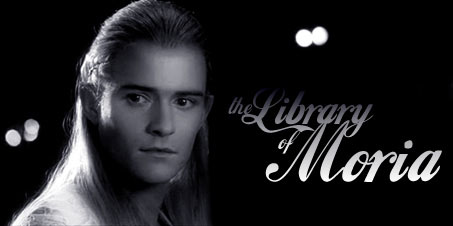 Welcome to the Library of Moria
Lord of the Rings Slash Fanfiction Archive
Established January 1st, 2002
---
The Library of Moria is an archive for slash stories, i.e., homoerotic fanfiction, pertaining The Lord of the Rings books and other Tolkien works. Most of the contents are meant for a mature audience only, and minors are not welcome to the site. We have registed with the ICRA and with SafeSurf but if stil you find yourself here and this is not for your age or taste, please LEAVE NOW.
To all others, welcome, enjoy yourselves and thanks for stopping by!
---
---
Flame us! Yay!
The Staff

Disclaimer: We do not own this; it owns us.